Maintain your salon results at home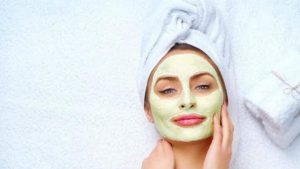 I hope you are keeping well and beating the Lockdown blues!
After my facebook live last week I have spoken to many of our lovely clients when they have come to collect their purchases and I know that many of you have concerns about maintaining your salon results at home. Maybe if your were having regular Caci or Comcit facials and you are already seeing your results starting to diminish!
I really wish I was in the salon and doing my job so you wouldn't feel this way!
But unfortunately, we can't for the moment but there are many things you can do at home to help and I'm not going to just state the obvious which like drink more water!
It is important to have a skincare routine, so you need to make sure you are cleansing, toning & moisturising am & pm
Make sure you get enough sleep. It's all too easy to get out of our routine if you are furloughed or isolating try not to stay up late watching Netflix the phrase "beauty sleep" didn't come from no where so make sure you are getting yours.
Try to get some me time especially if your home schooling. Getting stressed releases hormones such as cortisol which speed up the aging process!
Take a good supplement to help boost your skins collagen which slows down as we get older and causes our skin to lose its elasticity. I can recommend Skin Quenchers which I have researched several brands and I find this award-winning supplement really does help my skin look and feel more radiant.
Try not to sleep on the same side. Sleeping on one side can cause more lines and wrinkles on the side you always sleep on. And while we're on the subject of sleep make sure you change your pillowcase weekly, especially if you have spot prone skin. The bacteria build up on our pillowcases every night with dead skin cells, sebaceous oils and saliva to feed on!
Make sure you exfoliate at least once a week. Removing dead skin cells does not only make the skin look instantly fresher but also removes the barrier of dead skin that hinders penetration of your serums and moisturizers
Stop the scroll – yes, it is proven that we are aging as quickly inside as we are out with the high energy blue light that is emitted from our devices that has negative effects to our skin and eyes. Try to reduce your time if you can or if your job doesn't allow, I can recommend Elemis Daily Defence Shield to protect you indoors as well as out. And I wear blue light blocking glasses as I found my eyes were getting sore and I also was suffering with migraine.
These are just a few things that you can do to help slow the aging process down.
If you would like to have a 1 to 1 consultation with me to help you with any concerns regarding your skin or your routine, I do now offer that service.
Here is the link bellow
http://phore.st/oTXRb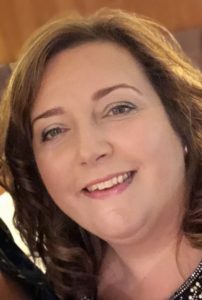 Much Love Marie  x x x